Activist Notebook: Andreas' story, Interfaith organizing, and next steps
|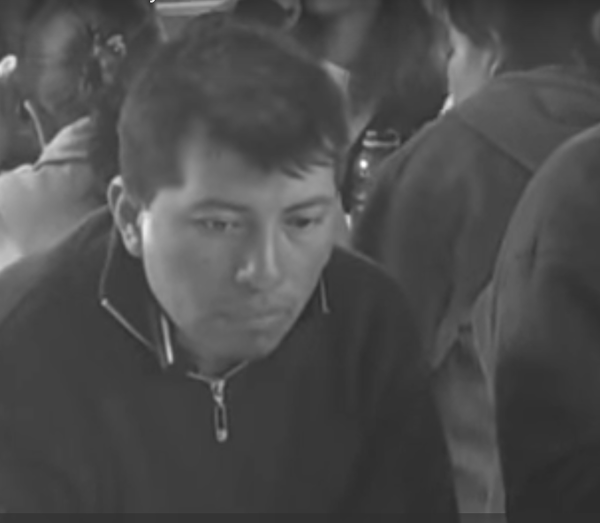 We visited Nogales Mexico and it was very enlightening. I had no idea how we are treating undocumented people. We had the opportunity to visit a humanitarian office that was a Mexican Government supported facility in Nogales. We were able to hear Andreas's story who was recently deported after living 30+ years in Los Angeles. He traveled to Mexico to handle affairs of his deceased father. He crossed the border into the US illegally, so he could return home to his children and his job that supports his children in the US. He has not broken any laws in the US other than possibly using a false SSN provided by his employer.
He was caught trying to get back into the US and detained for several months at a detention center in the US. He did not share what detention center where he was held, but Arizona has multiple privately owned prisons. These prisons are horrific and have little oversight since they are privately held. People can be held in these prisons for years.
But, back to Andreas. Our government confiscated his money, his belongings, and his dignity. They took his belt and his shoelaces. The "court" determined he had no fear for his life by returning to Mexico and he had committed a "felony" by crossing the border without documentation. He is considered a criminal by US law. Although, this has not always been the case until Trump took over as president.
He is in limbo in Nogales Mexico without a job, without family, and is so sad to be in this situation. He tells us his story and cries because he misses his children and the life he had in Los Angeles. This is a person who worked in many restaurants and likely did not make a lot of money, but he was proud to tell us he learned to make pasta and desserts. I believe that Andreas was making a positive contribution to our lives and was not a criminal. I held back my tears and promised I would do my part to make a difference for him and others. This is not the America that my parents taught me about and that I hold in my heart.
I have since attended multiple discussions about the difficulty experienced by refugees trying to get into this country. Unlike some would have you believe, it can take up to 10 years to get into this country legally. The Muslim ban is NOT needed! Refugees wait years to be vetted. Women from countries that allow brutality toward wives and young women are further brutalized by our government and the courts as they are made to wait years or have to leave family behind.
On a lighter note, I have recently been appointed as a Democratic Precinct Chairperson. I have attended one training session and have a couple more to attend. My focus is the 2018 mid-term elections and electing democratic candidates locally and at the federal level. The Arizona public schools are also a priority. I am so disappointed with recents events regarding the public schools. Ducey needs to go.
And, finally I have attended a few Pima County Interfaith Civic Education Organization meetings related to immigration reform. I'm still navigating my way as far as how I can make the biggest impact. Right now, my issue to resolve is getting the Muslim community involved with this group. Margaret Regan spoke at the last meeting I attended and it was informative yet emotional for me. She had published a book, Detained and Deported: Stories of Immigrant Families under Fire about her experience with those who have been detained and imprisoned.
–Colleen Thomas, recently moved to Tucson, AZ from Omaha, Nebraska
The Activist Notebook publishes accounts from Tucsonans involved in civic action – please contact gvelez17@gmail.com to submit article
The man in the image above is not Andreas, but is another man in a similar situation in the kitchen of the Kino Border Initiative, which provides services to those abruptly deported. The documentary film where the featured image came from is here, and is worth watching: https://www.youtube.com/watch?time_continue=286&v=LOmcDprI4IQ